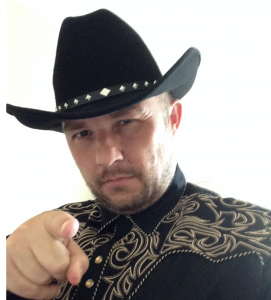 Jean-François Remacle
After his Engineering Degree at the University of Liège in Belgium in 1992, Jean-François Remacle obtained in 1997 a Ph.D. from the same University. He then spent two years at the Ecole Polytechnique de Montréal as a post-doctoral fellow of Prof. F. Trochu, followed by three years at Rensselaer Polytechnic Institute in the research team of Prof. M. Shephard (one year as research associate followed by two years as research assistant professor).
It was during his stay at Rensselaer that Pr. Remacle started to work closely with Mark Shephard on mesh generation. Pr. Shephard's seminal work on mesh generation is one of the most important contributions ever. It was also during that stay that Pr. Remacle started the development of Gmsh, the open source mesh generator.
After these five years in Northern America, Jean-François Remacle joined the Université catholique de Louvain in 2002 as an assistant Professor. He then became Associate Professor in 2005 and Full Professor in 2012. In the following years of his return to Europe, Pr. Remacle dedicated a large part of his research to mesh generation.